Buying refrigerator can become tricky as there are so many good options to choose from. In this article we will see the best double door refrigerator you can buy in India in 2020, compare cost of double door refrigerator and also look at how to select the perfect refrigerator as per your needs.
The fact that you are reading this article means you have made up your mind to buy a double door refrigerator. I extensively browsed through various e-commerce sites, read over 100 refrigerators product description and finally shortlisted this list of best double door refrigerators which you can buy in 2020.
Before you go through the list I need to share with you the parameters on which I have done the shortlisting.
Power Consumption – Refrigerators are long term asset (8 – 12 years) and run continuously on power for their entire life, hence buying a refrigerator that consumes less electricity will give you enormous savings in long term.
Brand Value – I have given emphasis on the brands presence in India. You will not find a single refrigerator from mediocre brands, only premium brands are considered.
Product Reviews – All the products in the list have got excellent reviews on amazon and other e-commerce sites. This is a testimony that the refrigerator is good and many people are buying it.
Cost – If the refrigerator costs a fortune, then it's not worth buying it. Hence I have only considered refrigerators that offer competitive pricing.
Energy Saving Stars – If you are buying a refrigerator in 2020, then at least buy the one which is rated 3+ stars by BEE. You can find the star rating on the sticker of your refrigerator.
Now that you know the parameters on which list is compiled this list, have a look at it.
Best Double Door Refrigerator To Buy in India in 2020:
| Name | Capacity (Liters) | Compressor Warranty (Years) | Annual Power Consumption (kWh) | Annual Electricity Bill (Rs) | Cost (Rs) | Amazon Link | Amazon Reviews (4+ Stars) |
| --- | --- | --- | --- | --- | --- | --- | --- |
| Samsung 253L 3 Star Inverter Frost Free Double Door Refrigerator | 253 | 10 | 195 | Rs 1950 | Rs 23990 | Check Price on Amazon | 1143 |
| LG 260 L 3 Star Frost Free Double Door Refrigerator | 260 | 9 | 194 | Rs 1940 | Rs 24790 | Check Price on Amazon | 1649 |
| Whirlpool 265 L 3 Star Inverter Frost-Free Double Door Refrigerator | 265 | 10 | 190 | Rs 1900 | Rs 23990 | Check Price on Amazon | 239 |
| Godrej 260 L 4 Star (2019) Inverter Frost-Free Double Door Refrigerator | 260 | 10 | 202 | Rs 2020 | Rs 22490 | Check Price On Amazon | 22 |
| Samsung 275L 3 Star Inverter Frost Free Double Door Refrigerator | 275 | 10 | 199 | Rs 1990 | Rs 25490 | Check Price on Amazon | 143 |
| Whirlpool 292 L 3 Star Inverter Frost-Free Double Door Refrigerator | 292 | 10 | 194 | Rs 1940 | Rs 26390 | Check Price on Amazon | 112 |
| Whirlpool 340 L 4 Star (2019) Inverter Frost-Free Double-Door Refrigerator | 340 | 10 | 207 | Rs 2070 | Rs 30990 | Check Price on Amazon | 164 |
I feel all the refrigerators in the list are awesome because, they consume less power, are affordable, have the latest inverter technology with 10 years compressor warranty and comes with energy saving star. Hence choose any one you like and I bet you won't regret it.
Just like every other blog on the internet I don't want to make the rest of this blog look like amazon product description of each refrigerator which I have listed above.
Instead I will share some useful buying and energy saving tips for refrigerators.
If you are not satisfied with the above list and want to select the perfect double door refrigerator by yourself, then consider the following points before shopping on amazon or any physical store.
Important thing to consider before buying double door refrigerators:
When we window shop for a refrigerator we often miss the important things that we should look and are focused on the color, how it looks, are we getting a free headset or trolley bag with it, any special feature which we know we are never going to use. This is a wrong approach, hence I have made a short checklist of things you should look for before buying your double door refrigerator.
Size of Refrigerator – Before buying your refrigerator, fix the place where you are going to place it and measure the height, breadth and depth. When you shop on amazon or even a physical store just cross check the size of the refrigerator, to make sure that it fits the place where it is to meant be kept.
Power Consumption – Most fridge today are rated by BEE and have energy star ratings on them. You can check the annual power consumption of your refrigerator from the BEE sticker on the front door of your refrigerator.
Inverter Technology – In an Inverter refrigerator the compressor of your refrigerator runs continuously whereas in a non-inverter refrigerator the compressor turns ON & OFF as per the cooling demand. Inverter refrigerator consumes less power and offer better cooling.
Star Power – As I already said before, if your budget permits then buy a fridge with more energy saving stars. More stars means more savings.
After buying a refrigerator, next job is to use it in a such way that your electricity bill savings is maximum without sacrificing any performance.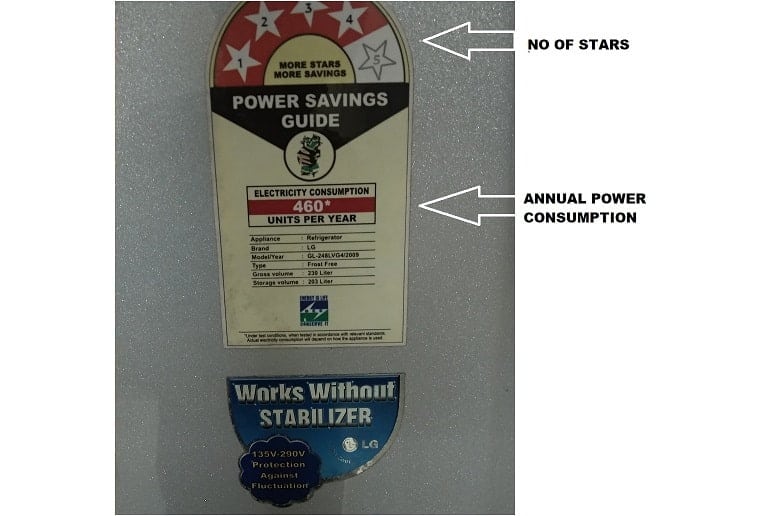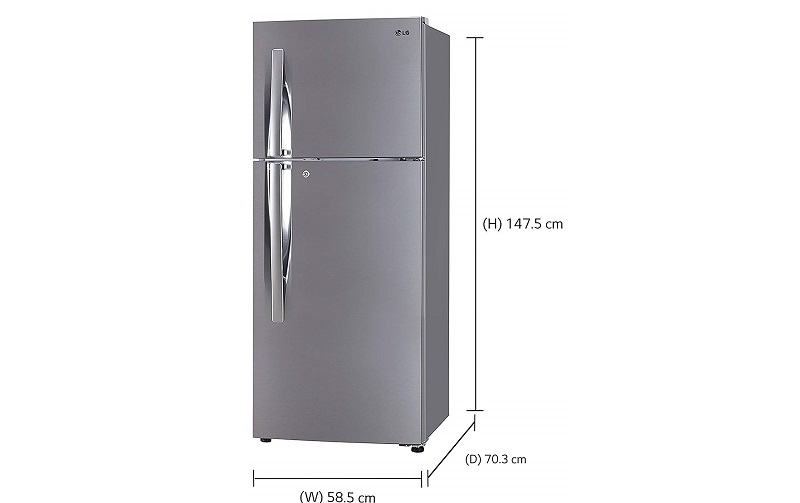 Energy Saving Tips For Refrigerators:
Keep the refrigerator full – This sounds bizarre but keeping your refrigerator full helps to cut down the power consumption. By full refrigerator I don't mean to over stuff your refrigerator, always keep room for proper air circulation.
Optimize temperature settings – Most of the refrigerator are running at temperature way below its needed. On an average a temperature of 2 C to 5 C is ideal for fridge compartment and for freezer anything between -10 C to -15 C is good. Don't overdo the temperature. If you don't have a thermometer to measure the temperature then just switch your refrigerator setting to normal in normal days and below normal in cold days (use the regulator inside your refrigerator).
Keep refrigerator door closed – Frequent opening and closing of refrigerator door puts unnecessary load on the compressor to cool the fresh warm air that enters the space every time you open the door. If you cut down your door opening frequency you will see a cut in your electricity bill.
Place refrigerator strategically – Two questions your should ask yourself before finalizing your refrigerator place. First, is the place getting direct sunlight? if yes then look for some other place or restrict the sunlight coming to that place by some means. Second, after placing the refrigerator is there any space between the refrigerator walls and your house wall? Ideally you should keep 6 inches of space on all the three side for proper ventilation. You can check out this awesome article from Samsung on how to place your refrigerator How much free space should I allow around my refrigerator?
Lifestyle changes – Do not keep hot food directly in the refrigerator. First let the food cool down and then put it in the refrigerator. Periodically clean the evaporator and condenser coils. Keep your food organised so that there is enough space for free movement of air.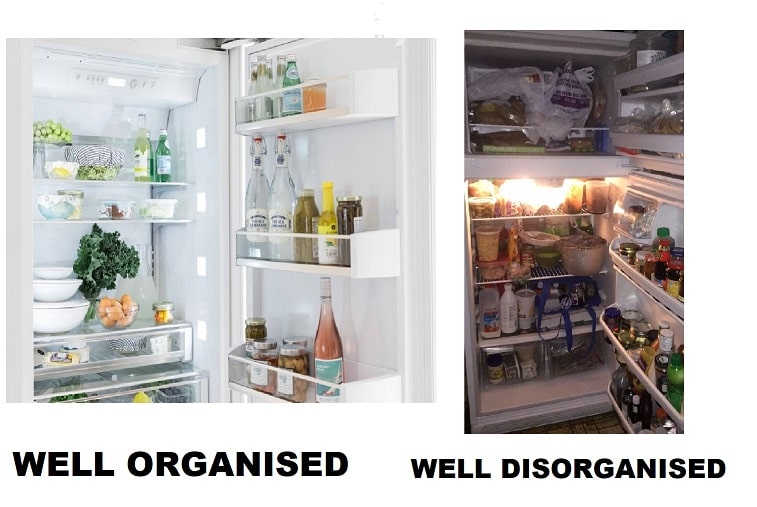 Conclusion on best double door refrigerator:
To conclude I would say all the refrigerators in the list are worth buying without any doubt, but if I have to pick one which is the best double door refrigerator to buy in India in 2020, then I would pick Samsung 253 L 3 Star Inverter Frost-Free Double Door Refrigerator as it has large volume, less power consumption, affordable pricing and inverter technology with 10 years warranty.
If you liked this article and found the content useful, then please share it with your friends on WhatsApp, Facebook, Pinterest, Reddit.
Leave your thoughts in the comments section.
Thank You 🙂
References: